How to Shower on the Road
And we're not just talking about the baby wipe kind either. Real, honest to goodness showers.
Yes, I've had to shave my legs in a lot of weird places
We recently ran into some strangers who had the impression that all #vanlifers smell bad. While it is true that not all of us have access to the same frequency and quality of showers a non-vnalifer enjoys, we couldn't believe that to these people, #vanlife meant we were lacking on our personal hygiene. It just isn't true.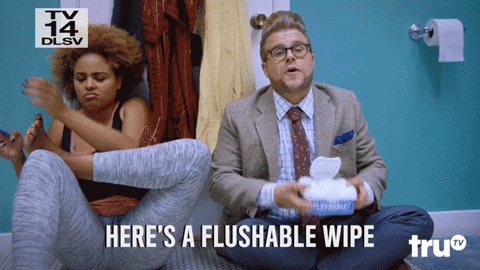 What is true is that some of us have to go for days without a "real" shower with running water and all those usual taken-for-granted amenities. We still clean ourselves with wet wipes or a washcloth and soap in those long stretches in between a proper shower. It is really an eye opener when living with a finite water resource how much water goes into everything and what should be conserved. You never know how hard it will be to fill up your tank the next time it dips low.
That being said, many of us "road people" end up at public parks, truck stops, community or other general recreation centers, and, of course, gyms to bathe. The most famous nomad gym has to be Planet Fitness because of how many there are scattered across the country and the handy "passport" membership features that let's you visit any one of those locations, no matter in what state you originally signed up.
We are usually here if in the mood for an extra long shower break
If there are no gyms around, we pop onto the Sekr app and see where others have showered in town. Public rec centers are great because they're only about $5 and some locations have pools or even laundry. Truck stops can get expensive. While they're not nearly as awful as we both originally thought, some can be quite nice and they're all extremely private, they usually run for about $13-$25 a pop.
We do have an alternate option to all of these places built directly into our van. Mounted under our sink within a cabinet is a propane water heater. It's tankless, which means the hot water is instant, and we have an upgraded 12 ft long hose so we can pull the shower head out of the van in any direction. It's pretty amazing showering outside with hot water (naked, under the stars). For times of needed privacy, we have a pop-up tent similar to this one that we can set up near the van.
If propane ain't your thing, here are some other options:
Solar shower - there are tons of options on amazon or camping supply stores for you to pick the best option. The only downside is that there is no pressure to the hanging bags, it's just running off gravity so the stream strength is kind of weak. However, it doesn't not get the job done!

Pressurized solar shower - if you can't handle the gravity drip from a regular solar shower, get one of these. They're more expensive but at least they carry a steady stream of pressure from the hose to your body

Spray bottle - don't knock this one until you try it. Grab an industrial spray bottle so you can adjust the nozzle for the pressure. If you have short hair or even short-ish hair, this works wonders to help you shampoo and condition without having to take a full body shower. Sometimes you just really need to wash your hair after settling on baby wipes being fine for everything else. Also, on hot days, you can spray your face and neck to keep cool. Bonus tip: get two bottles and keep a soapy water mixture in one for your dishes to conserve even more water on the road
What we love about our version of vanlife is that we have learned to really appreciate experiences we took for granted before. Anytime someone offers us a shower or we have a chance at an AirBnB or hotel to use one, we will always take advantage. Water has become so precious to us in our time on the road, it's fascinating. We marvel at pools and goggle at hot tubs and absolutely love any little wild river we come across.
Before living in a van we never monitored our water consumption and it's really changed the way we interact and appreciate the resource. I sometimes find myself getting nervous about checking the gray water tank at someone's house while I'm washing my hands before remembering they have pipes and a septic tank. It's certainly interesting to have our observations change in such a drastic way in such a short amount of time.
We will never say no to a free, hot, private shower
Water has now become something we will never again take for granted and wholly appreciate anytime we can access an unlimited source. If you're in a van, has this happened to you with water or any other resource? If not in a van, what do you think? Let us know in the comments, we would love to discuss!
Thanks for reading and see you out on the road!
For more adventures in showering, follow our Instagram @theadventuringgriggs